Kuo: iPhone 15 MFi Requirements Expected to Boost Apple USB-C Charger Shipments
---
---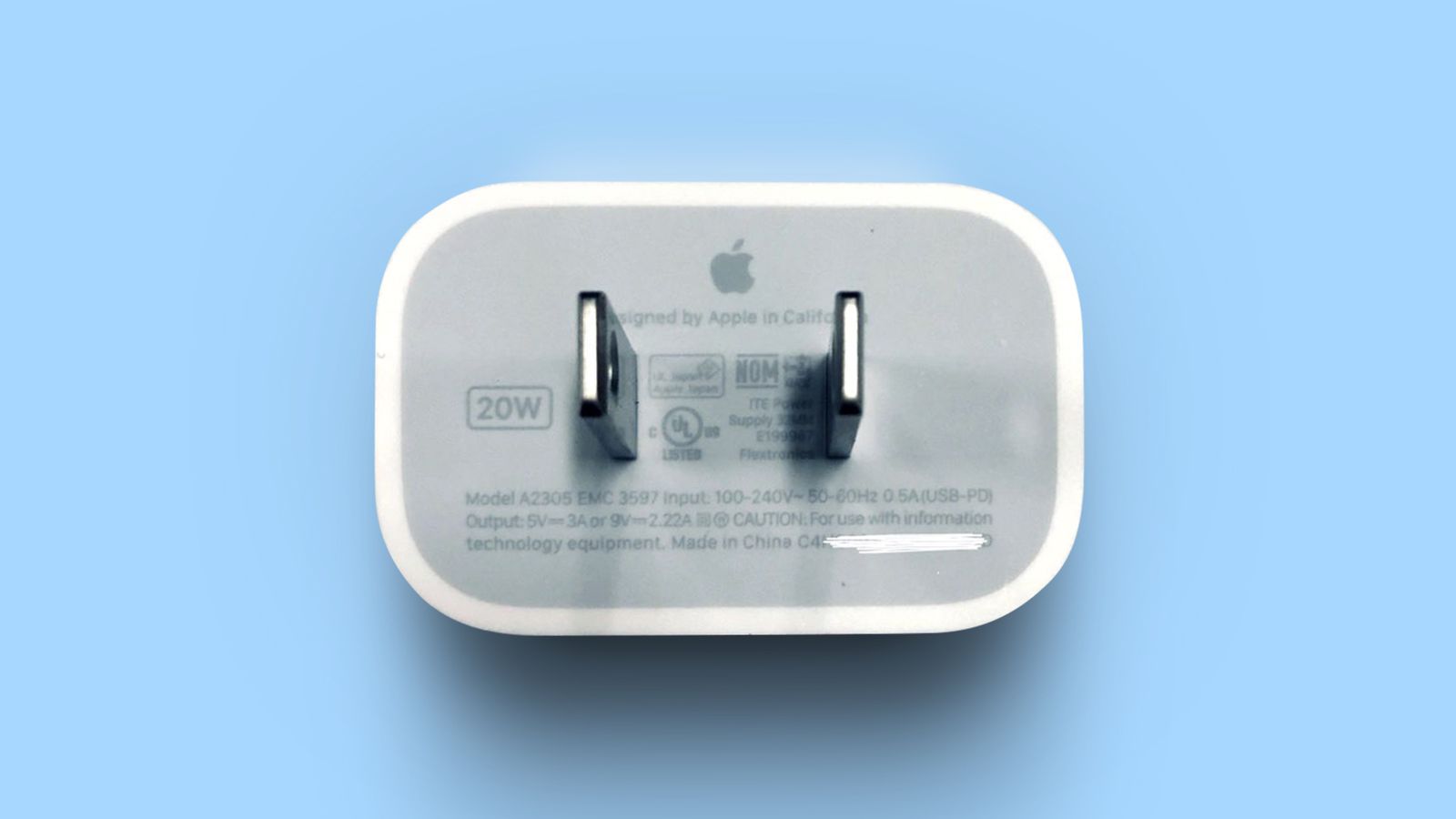 Apple's upcoming iPhone 15 series will include support for faster charging speeds when used with MFi-certified USB-C chargers, including its own 20W Power Adapter, according to the latest research note from Apple industry analyst Ming-Chi Kuo.
This year, Apple will transition the iPhone from Lightning to USB-C in order to comply with European regulations that require electronic devices to have non-proprietary, common charging methods.
As part of the move, Apple is expected to restrict certain advantages of USB-C like faster charging and data speeds to work with MFi-certified cables and chargers only. As a result, Kuo believes Apple is anticipating a major increase in demand for its own USB-C 20W Power Adapter. From his latest post on Medium:
I believe Apple will optimize the fast charging performance of MFi-certified chargers for the iPhone 15. Among Apple's chargers, the 20W USB-C model is the most cost-effective choice for iPhone users, resulting in strong replacement demand for 20W USB-C chargers.
In addition to the benefits of owning an Apple-certified charger, Kuo believes that another potential driving factor behind the strong replacement demand will be iPhone 15 customers' desire to own more than one USB-C charger to meet the need for more charging locations.
Given these factors, Kuo says that shipments of Apple's USB-C 20W Power Adapter in 2023 are "expected to see a significant 30–40% YoY growth, amounting to 230–240 million units," with Apple supplier LY iTech standing out as the main beneficiary in terms of revenue contribution.
Since being introduced in 2012, first-party and MFi-certified Lightning ports and connectors have contained a small integrated circuit that confirms the authenticity of the parts involved in the connection. Non-MFi-certified third-party charging cables do not feature this chip, often leading to "This accessory is not supported" warnings on connected Apple devices.
Rumors have suggested that the replacement USB-C port on iPhone 15 models will continue to have a Lightning-like authentication chip, despite USB-C ports on Apple's iPads having no such chip. The concern from a user perspective is that Apple will use the MFi program to limit features like fast charging and high-speed data transfer to Apple and MFi-certified cables. Kuo's latest prediction appears to suggest the same.
Kuo has previously claimed that the USB-C port on the ‌iPhone 15‌ and ‌iPhone 15‌ Plus will remain limited to Lightning/USB 2.0 speeds, while faster transfer speeds will be exclusive to the ‌iPhone 15 Pro‌ and ‌iPhone 15 Pro‌ Max models.
Continue Reading