RTX 3090 Ti pictures show massive heatsinks cooling voracious 480W cards
---
---
Every now and then we have a leak or a rumour about what is meant to be Nvidia's most powerful GPU, from ridiculous VRAM capacities to insane power consumptions. Today, our friends at VideoCardz got their hands on some pictures of the upcoming RTX 3090 Ti exhibiting massive heatsinks, adding some veracity to earlier rumours.
Starting with MSI's RTX 3090 Ti Suprim X, this take on Nvidia's finest is said to feature a 3.5-slot heatsink employing three chunky fans to tame the full implementation of Nvidia's GA102 GPU. Remember that translates to a full complement of 10,752 Cuda cores coupled to 12 x 2GB GDDR6X at 21GB/s for a 24GB total VRAM.
GPU clocks hit 1,950Mhz in Gaming and 1,965Mhz in Extreme modes, a respectable improvement over the reference 1,860Mhz. Needless to say that higher clocks equal higher power consumption, this time hitting 480W, or 30W more than Nvidia's already startling requirement. To supply all this current, a new PCIe Gen 5 16-pin connector is used.
This beast of a card weighs 2.1kg and provides three DisplayPort 1.4a plus one HDMI 2.1 outputs and is planned to launch on March 29. Performance is said to be five to 10 per cent better than an RTX 3090 at 4K.

MSI GeForce RTX 3090 Ti Suprim X, Source: VideoCardz
Next in line is EVGA's RTX 3090 Ti FTW Ultra, also a 3.5-slot card with an updated PCB to handle all the components needed to power the GPU/VRAM. Unlike MSI, EVGA decided to put its PCIe Gen 5 power connector on the back.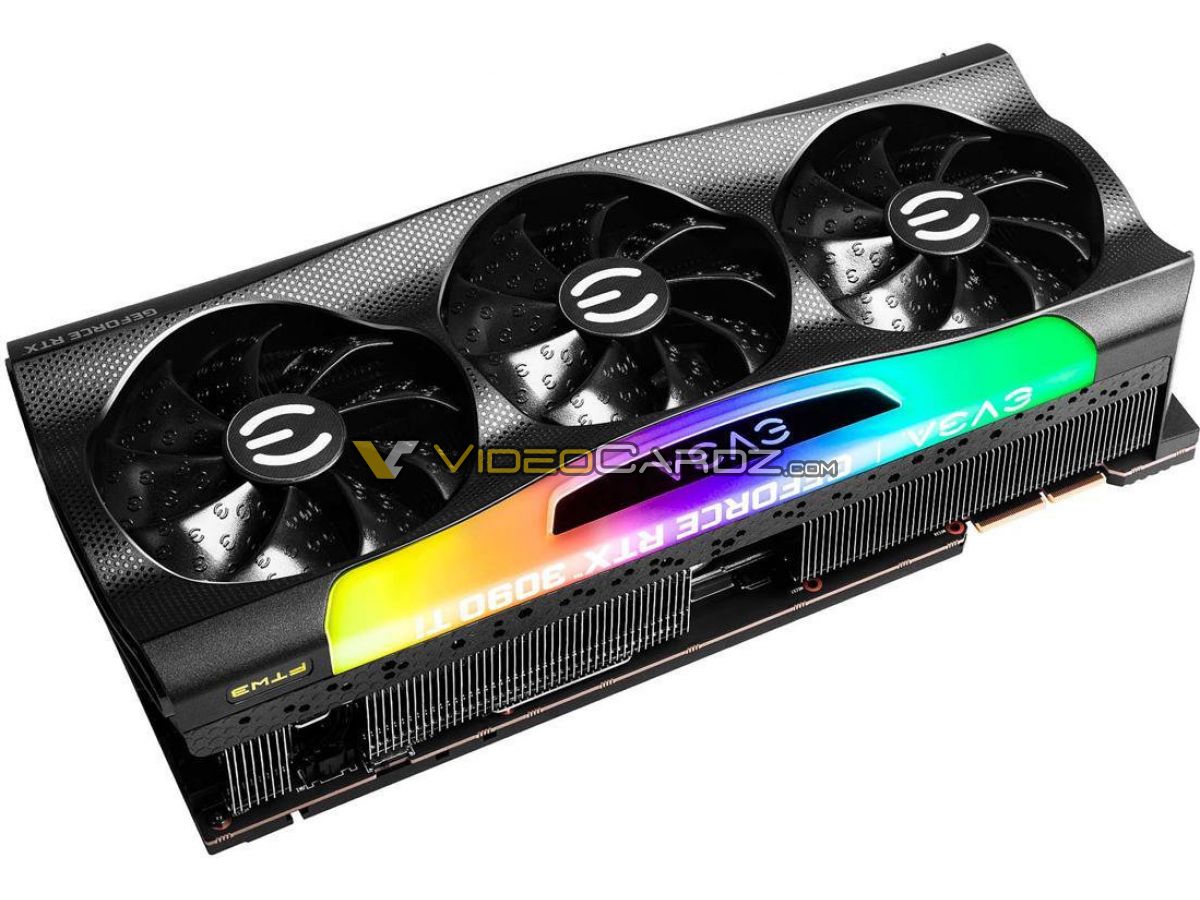 EVGA GeForce RTX 3090 Ti FTW Ultra, Source: VideoCardz
For its part, Colourful proposes three cards, the most interesting being the water-cooled iGame complete with 280mm radiator. Taking only two slots, this card seems to be one of few options if you need a dual-card setup using NVLink. Not to forget a hefty PSU to drive all those watts.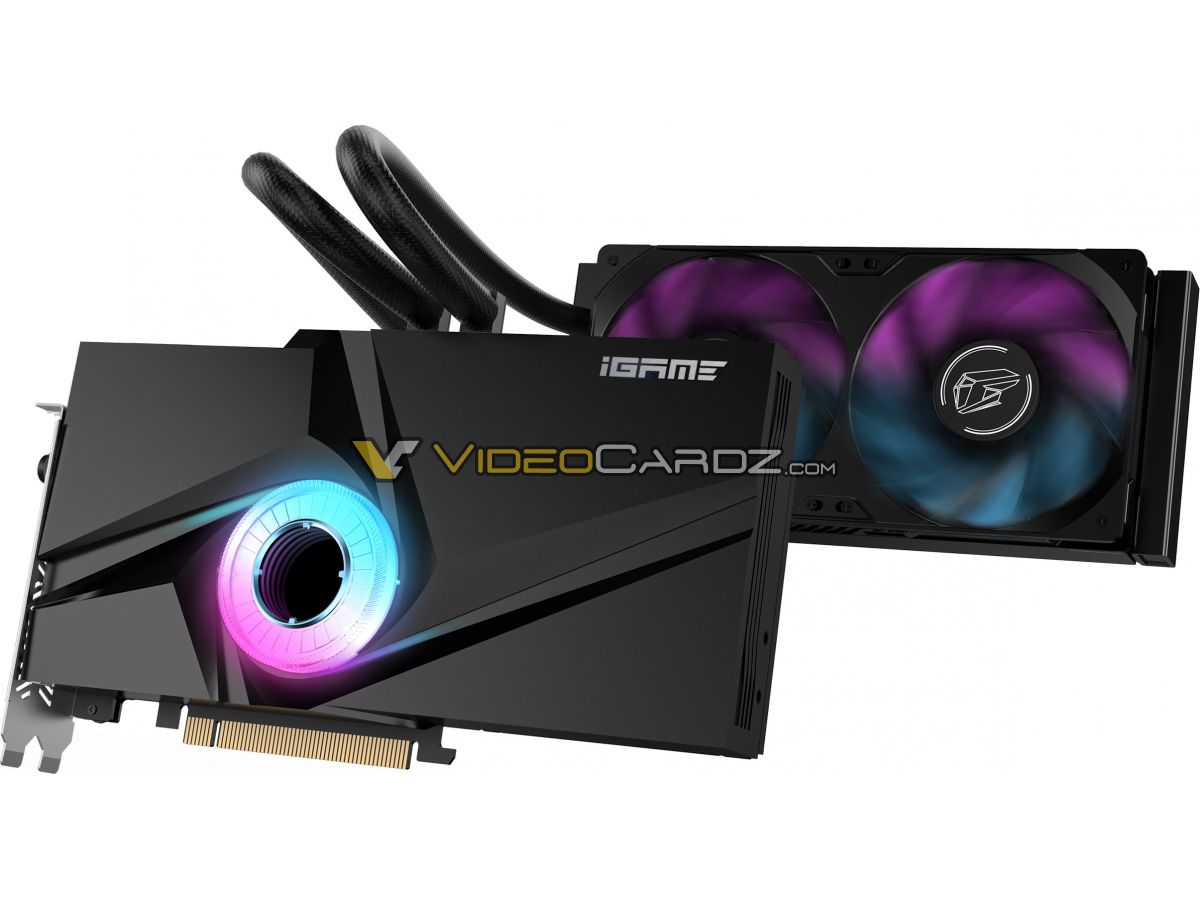 Colorful GeForce RTX 3090 Ti iGame Neptune OC, Source: VideoCardz
Finally, as always, Nvidia will have its own Founders Edition model most probably using the same cooler as before but with a 16-pin instead of the 12-pin connector. Rumoured pricing for these cards ranges from $1,499 up to $2,399 MSRP, so you better disable those credit card spending limits in anticipation.
Continue Reading