Oppo prototypes Magic Mouse-looking health tracker for the whole family
---
---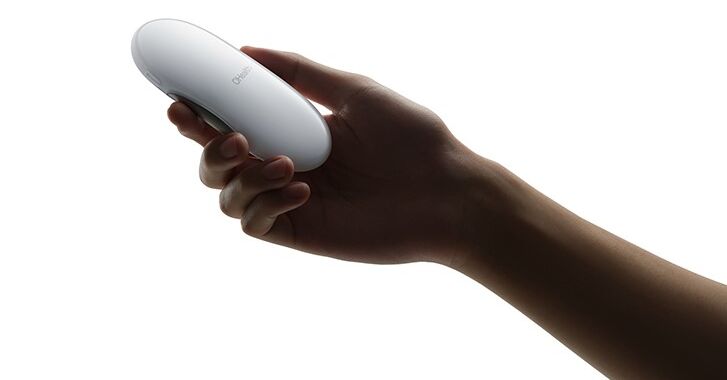 This time of year is often weird tech concept season—companies show us gadgets that they've been tinkering with and may or may not sell. Chinese smartphone maker Oppo is getting started ahead of CES with an intriguing smart health tracker meant for the whole family. Like fitness trackers and smartwatches, Oppo's OHealth H1 family health monitor uses sensors to track various health stats. But unlike those wearables, the H1 prototype is meant to be held in your hand—or to the forehead, chest, or back—when taking readings.
Oppo shared a video today demonstrating this "concept prototype" as part of its fourth annual Inno Day event, where the company has previously shown confirmed products, like this year's Bluetooth audio system-on-a-chip, and its concepts. The event has included in-person attendance in the past, but this year's event looks like it was just a video shared online Although only a concept, Oppo's calling the H1 the first product from its "smart healthcare sub-brand" launched this year, OHealth.
The H1 uses sensors and algorithms to provide ECG, heart rate, blood oxygen, and body temperature readings. It also claims to be able to track sleep, and through skin contact, Oppo says the H1 can perform heart and lung auscultation. Oppo said readings could be taken simultaneously or one at a time for better accuracy.
Continue Reading