Dell's new dock wirelessly charges your phone while supporting two 4K monitors
---
---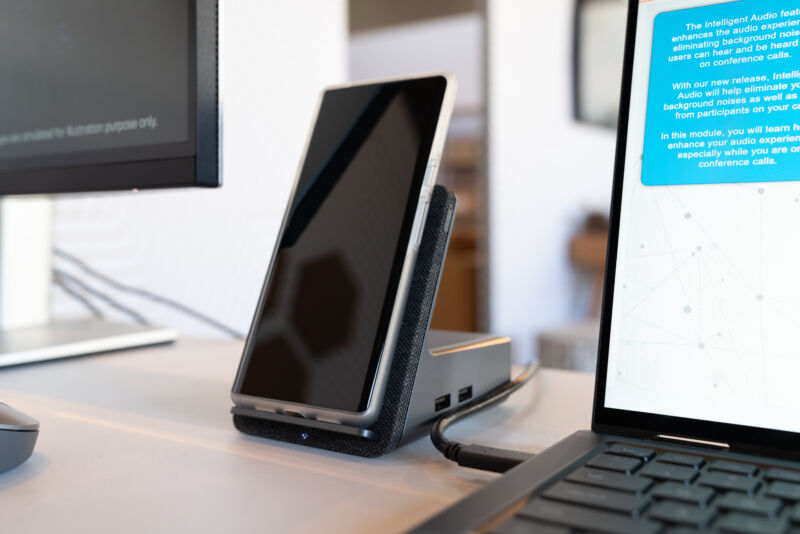 When it comes to the ultimate computer setup, we often want more features but less clutter. We need more pixels, more screens, more peripherals (looking at you, USB webcam that suddenly became imperative), and more ways to power all that tech. At the same time, we seek cleaner setups and fewer cables as many laptops cut ports in favor of slimmer designs. Like any dock, the Dell Dual Charge Dock (HD22Q) announced Thursday neatly adds more ports, but its wireless charging pad brings an added feature.
Dell said the upcoming product is the first laptop docking station with Qi wireless charging (which works with supporting smartphones and wireless earbuds) that can also support two 4K monitors simultaneously. If less is more, the dock is a way to provide extra desk space for a wireless charging station.
Qi charging occurs through a "slightly angled fabric stand," according to Dell's press materials. You can charge your phone both horizontally and vertically at up to 12 W, which is close to Qi's maximum charging speed of 15 W.
Continue Reading