Corsair's DDR5 RAM is fast, flashy, and easy to control
---
---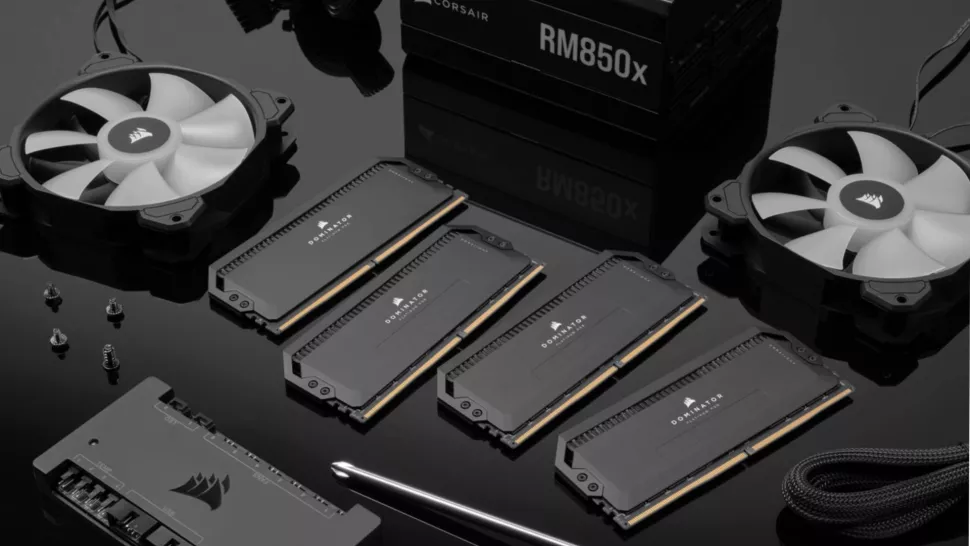 We're at a point of generational leaps in computers. It was a hop and a skip as we went from PCIe 3.0 to 4.0 and then right on to 5.0 for incredible bandwidth going to connected peripherals and storage drives. Now, we're making the jump from DDR4 memory to DDR5, and Corsair is here to provide some blisteringly fast memory that's easy to manage.
When it comes to memory, few brands have been as good at showing off just how far the envelope can be pushed. Corsair has a long history of venturing out ahead of the pack with high-speed memory that outstrips the JEDEC standards — the baseline specifications on a wide variety of memory you'd find on store shelves — by leaps and bounds. 
In the first DDR memory generation, Corsair hit DDR-400 before JEDEC made it an official spec. Corsair hit DDR2-1066 while JEDEC capped at DDR2-800, and similarly, Corsair pushed DDR3-3000, nearly doubling JEDEC's DDR3-1600 standard. 
It was almost the same story with DDR4 memory, as Corsair was able to throw down DDR4-5133 to simply trounce the DDR4-2666 standard established by JEDEC. 
This history of going well beyond "standard" is continuing into the DDR5 generation. Corsair is already cruising ahead with DDR5-6400 — speeds we wouldn't have dreamt of without exotic cooling just a few years ago — while JEDEC is just at DDR5-4800. A 33% boost is not to be overlooked when it's the speed of the memory supplying your CPU with all the data it needs to operate. This is especially handy for APUs (Accelerated Processing Unit), which can benefit from all the extra memory speeds and bandwidth to feed the on-board graphics processing. 
Not only is Corsair delivering that supremely fast memory, but Corsair iCUE makes it incredibly simple to manage that memory.
There will be some applications where you may want to run your system with the RAM running at full bore with clock frequencies maxed out, such as in games where the faster memory can improve framerates, while creative applications may benefit from tighter timings on the memory while enjoying improved stability. 
With Corsair iCUE's XMP manager, you can create and save two XMP (Extreme Memory Profiles) profiles to your memory modules, making it easy to set up and switch between them. No more muddling around in your system BIOS for hours tediously creating XMP profiles that might not even work.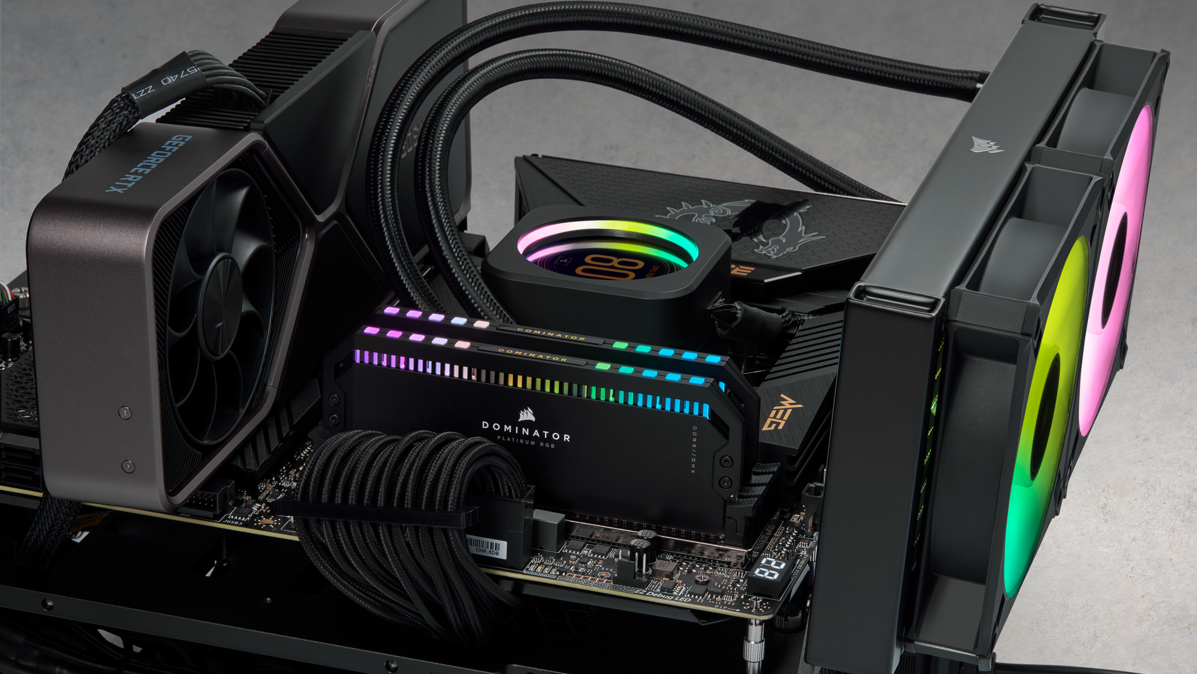 (Image credit: Corsair)
Of course, a computer that's decked out with Corsair's high-performance DDR5 memory deserves to be as flashy as it is speedy, and it can be with Corsair iCUE lighting controls. 
Using the same iCUE software you used to control the performance of your RAM, you can customize the lighting on your memory modules down to the finest details. 
You'll get control over individual LEDs, can create lighting layers, and can build out profiles to easily switch the style up. If you've got other Corsair RGB-lit peripherals or hardware inside your system, iCUE can let you sync them all up for a dazzling light show.
Corsair iCUE also supports software and game integrations, the RGB lighting in your system can change color and brightness to reflect things happening in your games. 
To max out your next build's speed and style, check out Corsair's DDR5 memory here.
Continue Reading