Boston Dynamics' "Stretch" robot hits production, and it's already sold out
---
---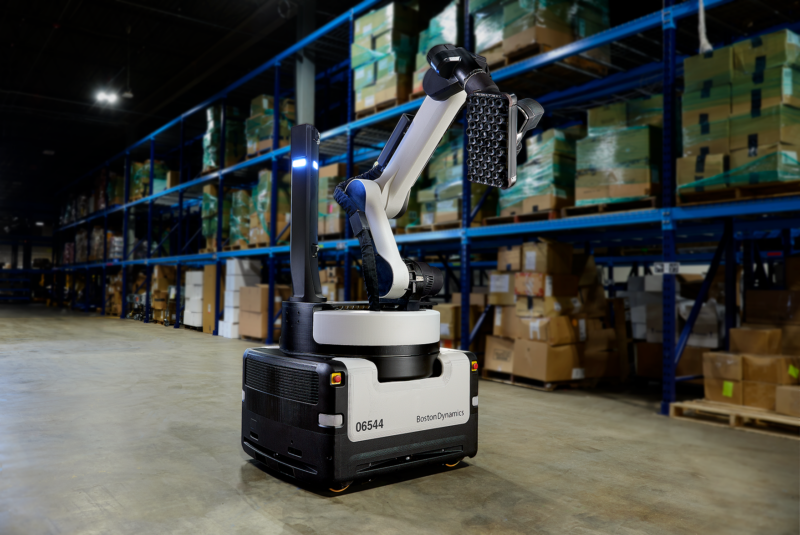 Boston Dynamics has launched its second commercial robot. After launching its four-legged robot dog, Spot, on the market in 2020 for $75,000, it's now showing off the commercial version of Stretch, a warehouse box-moving robot that is now available for purchase.
Stretch was introduced in prototype form in March 2021, and after a year of on-the-job trials and more development, it has been refined into a real commercial product. The purpose of the bot is still the same: it's a box mover. Stretch is a warehouse worker that is meant to quickly take over unloading trucks, depalletizing boxes, and building orders without any need to build additional infrastructure.
Box-moving arms are nothing new, but usually they are stationary, which means you have to bolt them to the floor in a specific spot and design your warehouse around the robot location. Stretch is mounted on a big, wheeled base, so it has more human-like flexibility in what it can do throughout the day. You can have Stretch drive right into a truck and do some box unloading in the morning and then move on to the order building later in the afternoon. The base is the same size as a pallet, so it can go just about anywhere in a warehouse.
Continue Reading