Blix Vika+ review: A powerful ebike that folds and fits just about anywhere
---
---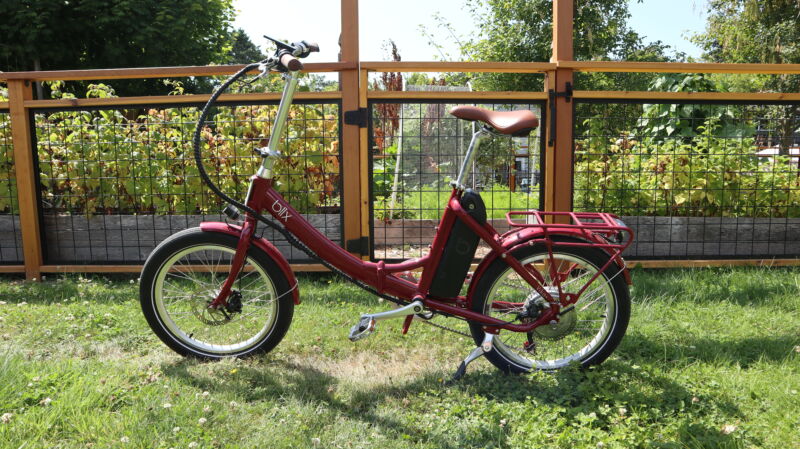 Enlarge / The 2021 Blix Vika+ foldable ebike, as posed in a neighbor's fancypants garden. Thanks, neighbor. (credit: Sam Machkovech)
As the ebike universe explodes with options and brands all vying for a piece of the burgeoning market, I keep coming back to a company that I have liked but rarely heard much about: Blix. My first brush with the California e-bike manufacturer came in 2018 when I was offered a test ride of its then-$1,599 Vika folding ebike model. I enjoyed my time with the Vika, but as a relatively new ebike tester, I opted not to write up a novice review.
Since then, however, Ars' bike-savviest staffers have been testing and reviewing a number of high-quality e-bikes. In my case, I've had a few e-bike tests come and go, sometimes with vehicles not quite meriting Ars coverage. Most recently I reviewed the handsome VanMoof X3 in 2020, and I both appreciated its best aspects and wondered why it didn't fit some potential ebike use cases.
When the time came for me to buy a new bike this year, I opted for an ebike, largely because I want the freedom to ride farther in a single day without feeling worn out or sweaty—especially in a hilly city like Seattle. I soon circled back to Blix—that was a good bike at a good price, I kept thinking, and I found a used Blix cruiser (the 2018 Aveny) for an even better price. It became my daily rider at the outset of this summer.
Read 18 remaining paragraphs | Comments
Continue Reading