Google calls out "record Pixel sales" for Q4 2021
---
---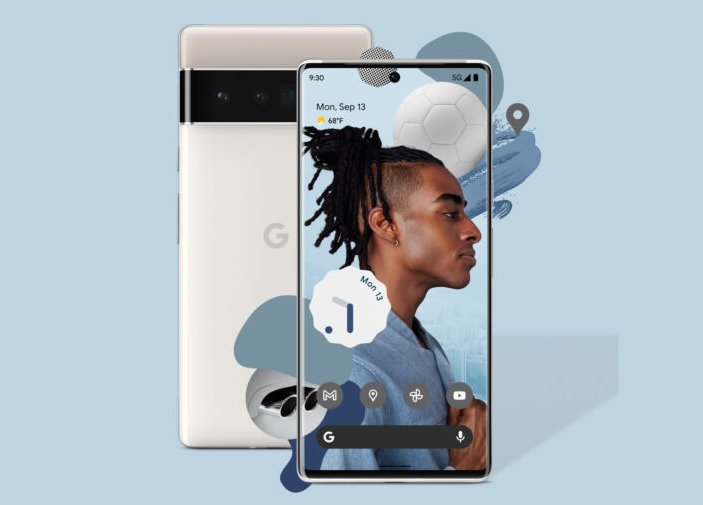 Enlarge / The Pixel 6 Pro. (credit: Google)
The Pixel 6 is one of the best phones Google has ever produced, and the market appears to be rewarding Google for it. Today in Alphabet's Q4 2021 earnings report, the company offered a rare comment on its hardware sales. CEO Sundar Pichai called out "a quarterly sales record for our Pixel phones." Technically, his statement includes the Pixel 6 and the cheaper Pixel 5a, but this is the Pixel 6's first quarter of availability, and the Pixel a series doesn't change much year to year.
Here's Pichai's statement from the earnings call:
In Q4, we set an all time quarterly sales record for Pixel. This came in spite of an extremely challenging supply chain environment. The response to Pixel 6 from our customers and carrier partners was incredibly positive.
Google never offers specific numbers on Pixel sales, and the company didn't change that habit today. According to the IDC, Google's highest number of phone shipments came in 2019, the year the Pixel a series first launched. Google shipped only 7 million devices for the entire year (the company would do a lot better if it actually tried to be a worldwide manufacturer). Pixel distribution is currently the worst it has ever been, with the Pixel 6 only available in nine countries, and the Pixel 5a is only for sale in two countries. A Samsung or Apple phone sells in 100+ countries, and both sell anywhere from 200-300 million phones a year.
Continue Reading